Containerveyor rethinks material haulage, allowing rapid modular installation and decommissioning. Construction occurs before the conveyor arrives on site, saving time and money.
01
Preparation:
Straight-forward site preparation by levelling the route and/or placing footings every 12m for uneven ground.
02
Installation:
The container is simply placed using a crane or forklift and then bolted to both the footing (if required) and the adjacent container.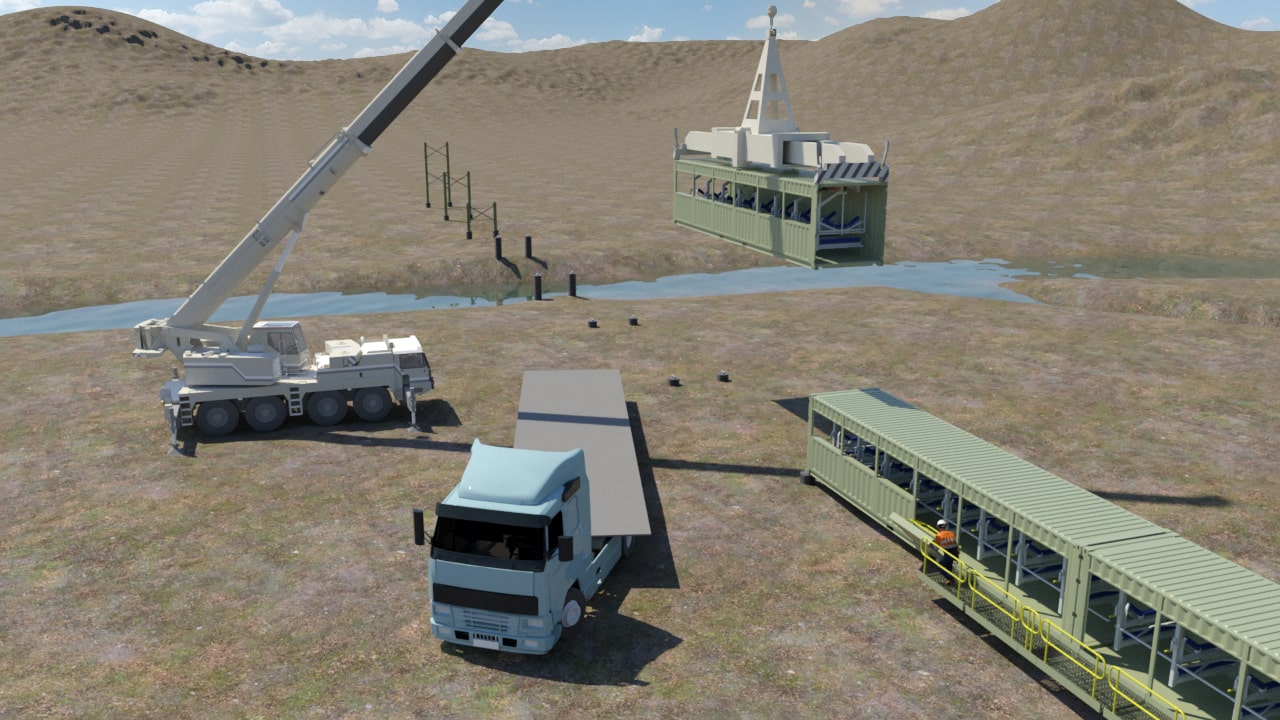 03
Operation:
Containerveyor operates exactly the same as a traditional conveyor, with proven energy efficient material haulage.
04
Relocation:
Easy installation and decommissioning allows for reuse and relocation, unlocking new possibilities for conveyor applications.
05
Rehabilitation:
Lower environmentally footprint makes returning the site to a pre-operational condition fast and easy.